MCB Performance
»
Maxima Lubricants

Maxima Lubricants have been Tested and Proven on the toughest tracks in the World in almost every Motorsport.
---
Maxima Lubricants Categories
---
Maxima Lubricants
Products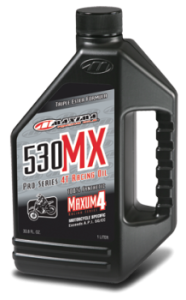 Description:
530MX is a 100% Triple-Ester based synthetic oil. Developed on the world's toughest race tracks, 530MX produces more horsepower, increased torque and excellent clutch feel – there is no better...
More Details »

Description:
High gloss SC1 Clear Coat is specifically formulated for the Powersports industry. SC1 coats plastic, fiberglass and painted surfaces. Makes the clean up process easier – excellent for use on M/C...
More Details »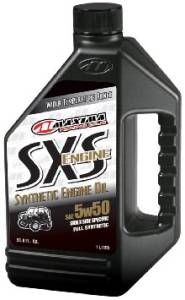 Description:
Maxima SXS ENGINE is an ester-based full synthetic 4-cycle engine oil optimized for extended protection in modern side-by-side vehicles. SXS ENGINE blends a unique balance of surface active...
More Details »