About Us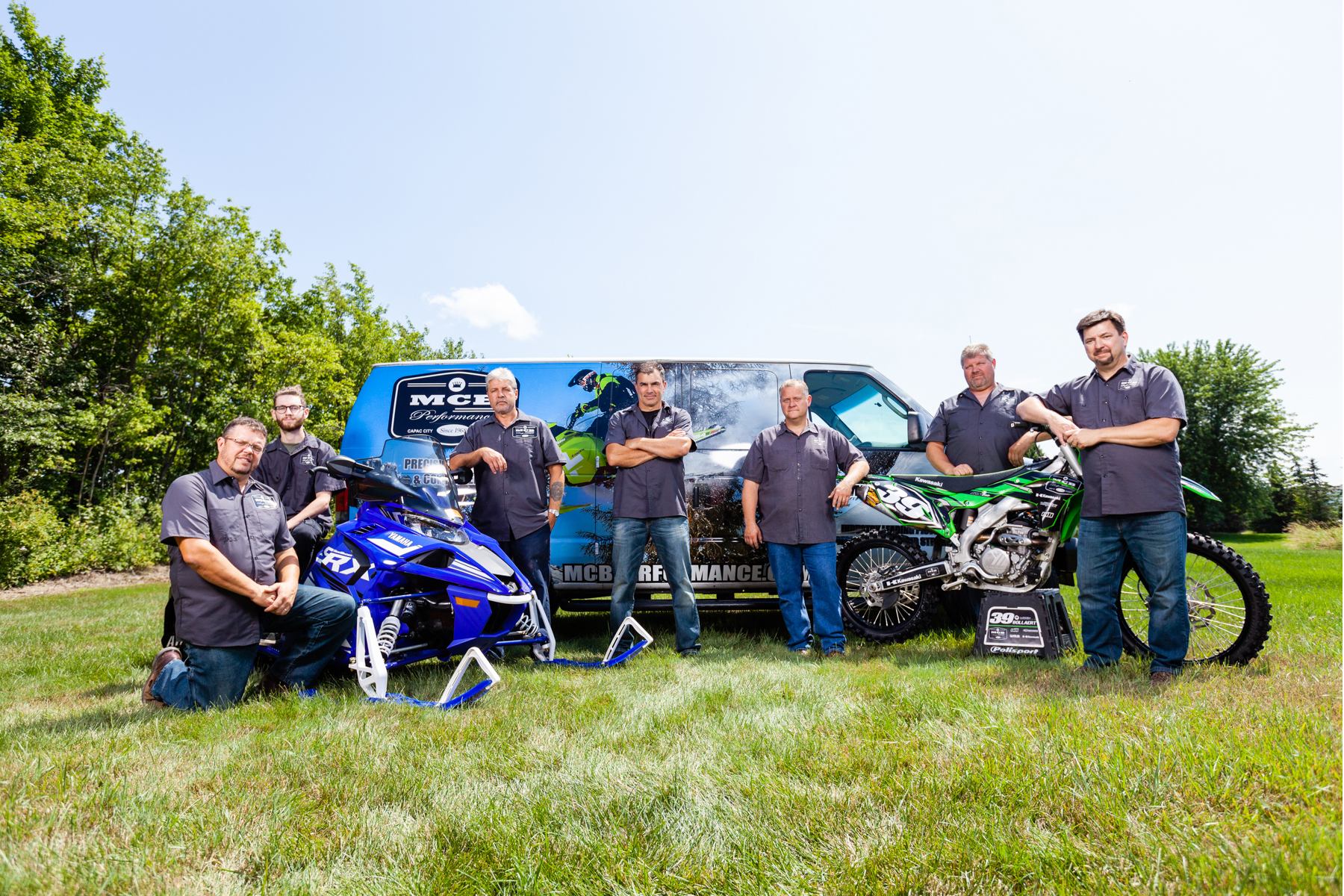 Why would I choose MCB?
MCB (the business) started out in 1994 out of a pure passion for the sport. 1994 was a time of heavy modifications and improvements to the production sleds by the individual owners. It was in these times that just helping friends and club members turned a hobby into a full time business and MCB was founded. The father of the owner of MCB purchased him one of the first few production Arctic Cat Kitty Cats in their introductory year of 1973 at age 4. It all started at that point.
The business is family owned and operated. We believe our customer service is the best in the industry. Even though this website is fully automated, please feel free to call and speak in person for technical questions, product feedback that we get from our customers, etc. etc. We built our business by talking on the phone, and we will continue that same style and support for those who like personal interaction. One of things we believe in is customer feedback on products we sell. We will not offer you a product if we know it doesn't perform or is not correct for your application. Our vast experience and ongoing R&D gives us the experience and knowledge that leads to the product recommendations, known issues on certain sleds, and overall knowledge of yesterday and today's snowmobiles.
Our Team consist of some veterans that have been around a while both with MCB and in the snowmobiling / motorsports industry.
Matt Bollaert: Owner since 1994, started riding at age 4, I still ride when I can, and follow the industry as close as anyone still today. 2 kids a dog and no spare time!
Scott Gray: Operations Manager. Scott came aboard MCB in 2015 with over 30 years in the Performance Racing Industry. His knowledge of Competition Engine development and design has been a significant asset. Scott heads up our Engineering and R&D departments and fields many of the Engine tech calls.
Shane Hopkins: Shane has been a key member since the beginning of MCB, does it all, and continues to offer absolutely Superior customer service and brings impeccable coordination and facility planning.
And a host of new faces we dont have pics of yet!
If you should choose MCB, thanks in advance! Were here for you.
Matt Bollaert, owner