MCB NEW RELEASE 2018 PRO-SERIES UTV ENGINE REBUILDS!
5/15/18 FOR IMMEDIATE RELEASE - MCB PERFORMANCE IS PROUD TO ANNOUNCE WE HAVE EXPANDED OUR ENGINE REBUILDING LINES TO NOW INCLUDE THE POLARIS RZR AND RANGER UTV 800/900/AND 1000 ENGINES! POLARIS HAS CONTINUED TO LEAD THE WAY WITH ITS UTV OFFERING BUT UNFORTUNATELY ITS ENGINES HAVE A SPOTTY RELIABILITY RECORD. MCB HAS TAKEN THE TIME TO ASSEMBLE WHAT WE FEEL IS A SUPERIOR QUALITY LIST OF ENGINE COMPONENTS USED IN OUR DIY KITS AND NOW OUR IN-HOUSE ENGINE BUILDS. OUR PROCESS STARTS WITH COMPLETE DISASSEMBLY AND INSPECTION OF THE CUSTOMERS ENGINE TO HELP EACH CUSTOMER TRY TO IDENTIFY AND HOPEFULLY ELIMINATE POTENTIAL REPEAT FAILURE CAUSES (I.E. WATER INFILTRATION, OVERHEATING, DIRT INGESTION, ETC.). AFTER BLASTING AND ULTRASONIC CLEANING ALL REUSED COMPONENTS (CRANKCASES, CAMSHAFTS, CORE HEAD, ETC.) ARE THEN GAUGED WITH ABSOLUTE PRECISION TO VERIFY OE OR BETTER SPECIFICATION.
ALL ROTATING COMPONENTS (CRANKSHAFT, RODS, FORGED PISTONS) ARE BRAND NEW AND SIGNIFICANTLY STRONGER THAN OE. EACH COMPONENT IS THEN CLEARANCE GAUGED AND MATCHED INDIVIDUALLY TO INSURE PROPER OIL FLOW AND CONTROL. WE ALSO OFFER UPGRADES TO SEVERAL COMPONENTS AND WORKS CLOSELY WITH EACH CUSTOMER TO ENSURE HIS ENGINE IS TAILORED TO HIS USAGE AND NEEDS. CYLINDER HEADS ARE COMPLETELY RE-MACHINED AND IN MANY CASES SEAT AND GUIDES ARE COMPLETELY REPLACED (UNLIKE MANY WHO SIMPLY CLEAN AND LAP). ALL SEAT WORK IS DONE ON A NEWEN CONTOUR WHICH PRODUCES THE MOST PRECISE PROFILES IN THE INDUSTRY. CYLINDER BLOCKS ARE REPLACED WITH PROPERLY REPLATED OE OR BIG BORE KITS IF THE CUSTOMER WISHES.
IN ADDITION ALL CHAINS, GUIDES, RETAINERS, OIL PUMP, PICKUPS, GEARS, WATER PUMP AND RELATED COMPONENTS ARE REPLACED WITH BRAND NEW OE PARTS TO HELP INCREASE RELIABILITY AND GIVE THE CUSTOMER PIECE OF MIND THAT NO CORNERS HAVE BEEN CUT OR QUESTIONABLE PARTS REUSED.
THE ENGINE IS THEN ASSEMBLED A THIRD TIME AFTER ALL MOCK UP AND MEASUREMENTS ARE FINALIZED AND GIVEN A COAT OF CERAMIC CORROSION-RESISTANT PAINT TO ENSURE IT LOOKS AS GOOD OUTSIDE AS IT DOES INSIDE!
FOR YEARS MCB HAS BUILT A REPUTATION OF PRIDE AND QUALITY IN OUR ENGINE PROGRAM AND WE ARE NOW HAPPY TO OFFER THIS SERVICE TO OUR UTV FRIENDS. CONTACT OUR ENGINE DEPT. TO DISCUSS YOUR PERSONAL ENGINE BUILD TODAY! 810-395-7162
MCB is growing and excited to announce 2018/19 programs, new products, and streamline website!
MCB PRO-SERIES LONG-BLOCK ENGINES
* NEW FOR 2016-17 *
As you know, MCB has been rebuilding short blocks for many years with excellent results and many happy customers. For 2016 MCB Performance has made a significant investment in our Engine Department and the results are already becoming apparent. Starting with the addition of 30 year Engine Performance veteran Scott Gray overseeing our Engine Program, MCB PRO-SERIES LONG BLOCKS are now in production and new for 2016. Due to our streamlined processes and In-Stock parts warehouse MCB is able to tailor each engine to the individual customer and his conditions. We are here to make your project a success! READ MORE...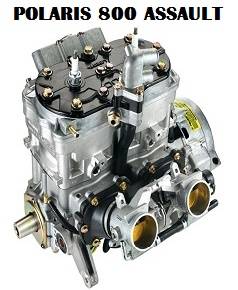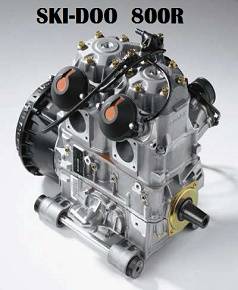 About MCB Performance
MCB (the business) started out in 1994 out of a pure passion for the sport. 1994 was a time of heavy modifications and improvements to the production sleds by the individual owners. It was in these times that just helping friends and club members turned a hobby into a full time business and MCB was founded. Read More..