MCB Performance -
Primary Clutches / Drive Clutches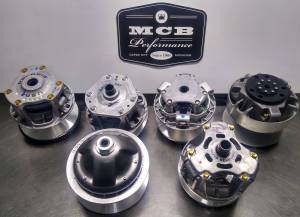 Click here to find available primary clutches including OEM Arctic Cat and Polaris.
Select a Sub-Category
---
More About
Primary Clutches / Drive Clutches
This is the category where you can select a brand new Arctic Cat or Polaris Drive / Primary clutch for your sled. MCB can calibrate your clutch if needed. We need to know your specific model year, make and displacement. We need to know if it is a long track etc.