MCB Performance -
Ski Doo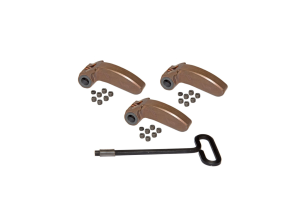 Browse Ski Doo
Products
Ski Doo, Snowmobile, Clutching
Description:
This revolutionary new clutch weight delivers a slingshot effect when used on the new Ski-Doo Turbo. Its patents pending design applies the Turbo's horsepower to the ground much more effectively...
More Details »
Ski Doo, Snowmobile, Clutching
Description:
Put the horsepower to the ground with these new Magnum Force weights for Ski-Doo P-Drive models. These weights pinch the belt significantly more than the stock weights, resulting in more horsepower...
More Details »