MCB Performance -
Camso Camoplast Cobra Racing Tracks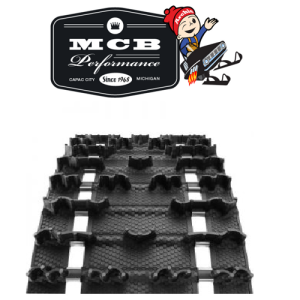 Cobra tracks are highly aggressive with angled profiles for outstanding forward and lateral bite. Superior handling and acceleration in a wide variety of snow conditions.
Browse Camso Camoplast Cobra Racing Tracks
Products
camso, camoplast, snowmobile, snocross
Description:
Whether it's Snocross, oval, drag, or hill cross, Camoplast digs deep and holds the line by delivering the most effective racing track technology anywhere. Features: - Highly aggressive track...
More Details »
Not Available
*Free Shipping to Lower 48 Only* Alaska Residents Call for Pricing!
Free Ground Shipping