MCB Performance -
Polaris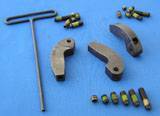 Browse Polaris
Products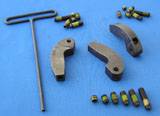 Polaris AXYS, Assault, RMK, Pro-s, Pro-x, clutch tuning performance
Description:
Dalton's patented Quick Adjust Cam Arms are available for Polaris models. This method of adjustment allows you to add or subtract mass from the main body of the flyweight without even removing the...
More Details »
Polaris, Snowmobile, Clutching
Description:
SLP's MTX™ Clutch Weights were designed specifically to harness the horsepower of today's high torque engines. Their unique heavy heel design and special weight profile provide substantially...
More Details »