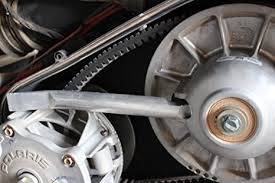 SLP Belt removal tool 20-306 Polaris RZR, ACE, General, Ranger 325/570, 800,900,925 Turbo, 1000 with TEAM tied clutch
20-306 SLP Belt removal tool Polaris RZR, ACE, General, Ranger 325/570, 800,900,925 Turbo, 1000 with TEAM tied clutch
SLP Belt removal tool 20-306 Polaris RZR, ACE, General, Ranger 325/570, 800,900,925 Turbo, 1000 with TEAM tied clutch
Description
You must measure your secondary driven clutch per the attached photos. 3.1" = P/N 20-306. 3.6" = 20-217

Allows you to easily open the secondary clutch to remove your belt in just seconds!
Shipping Information
Item Requires Shipping
1.0 lbs.
W10.0000" x H5.0000" x L5.0000"
Customer Reviews
Total Reviews (0)
You must login to post a review.
---
---
Share SLP Belt removal tool 20-306 Polaris RZR, ACE, General, Ranger 325/570, 800,900,925 Turbo, 1000 with TEAM tied clutch on Facebook