MCB Performance -
MCB (STAGE-3) MX Engine Rebuild Kits  
We are asking all our customers, with hard to find cylinders, that they send their cores in to us BEFORE we release these orders. When you send it in, please make sure you package it well to avoid shipping damage and verify that it has NOT been "sleeved" (it is not a good core if it is IRON sleeved) -
Also please write "PRECORE" in big black letters along with your order # on the outside of the box and put a copy of your order on the inside - we appreciate your understanding in this matter - thank you for the order MCB Performance
MAKE SURE YOUR CYLINDER IS NOT AN AFTERMARKET CYLINDER, PORTED OR IRON SLEEVED (IF YOUR CYLINDER FALLS INTO ANY OF THESE CATEGORIES WE WILL NOT BE ABLE TO PROCESS YOUR ORDER.)
ALL MCB CYLINDERS SENT TO OUR CUSTOMERS ARE 100% BARE WITH NO STUDS, POWER VALVES OR ANY OTHER FITTINGS - ANY REMAINING PARTS RECEIVED IN YOUR CYLINDER CORE WILL NOT BE RETURNED AND YOU WILL BE CHARGED A FEE FOR THE REMOVAL. ANY ADDTIONAL DAMAGE DONE TO ANY GASKET SURFACES WILL ALSO BE CHARGED A FEE TO REPAIR.
Thank You for your understanding - MCB Performance
Select a Sub-Category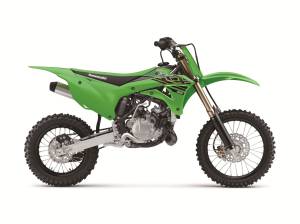 MAKE SURE it isnt an aftermarket cylinder, ported, or iron sleeved. The cylinder MUST have all Studs, Power Valves and all other fittings removed. Cylinders will be returned if any of these items...
More Details »