MCB Performance -
MCB Pro-Series Long Block Engines


MCB Pro-Series Long Block Engines
As you know, MCB has been rebuilding short blocks for many years with excellent results and many happy customers. In 2016, MCB Performance has made a significant investment in our Engine Department and the results are already becoming apparent. MCB PRO-SERIES LONG-BLOCKS are now in production. Due to our streamlined processes and in-stock parts warehouse, MCB is able to tailor each engine to the individual customer and his conditions. MCB works with each customer from tear down to break-in, & from shipping to installation. We are here to make your project a SUCCESS!
Need a set of MCB forgings for nitrous or turbo use? No Problem.
Need the compression set for elevation? Done.
How about additional durability coatings? In-Stock.
Cryo Treatments? Yep.
Big Bore Engines? Absolutely.
Don't confuse MCB PRO-SERIES LONG-BLOCKS with the other OE or Fly-By-Night offerings that use stock single ring pistons or cheap bearings and parts. Our engines use only the absolute best parts available! Gauged with absolute precision, hand assembled by someone who cares, and COMPLETE with cylinder head(s) installed, torqued, and quench checked! Furthermore, all MCB Long-Blocks are ceramic coated externally to provide a durable and handsome finish. Check out the spy photos of our Engine Department below to see for yourself! These and many other improvements to an already great Engine Program is why MCB is confident in the fact that our quality control and process is among the best.
Premium components, Precision machining and Painstaking assembly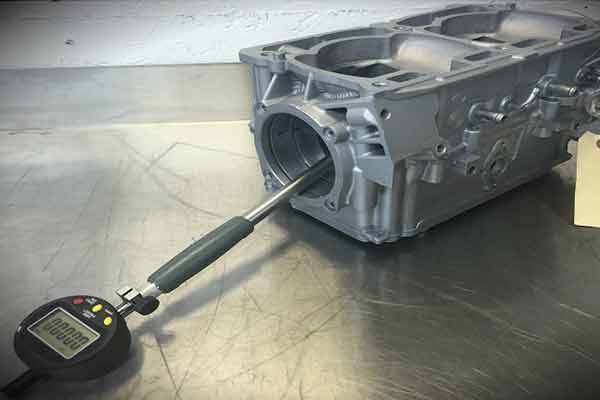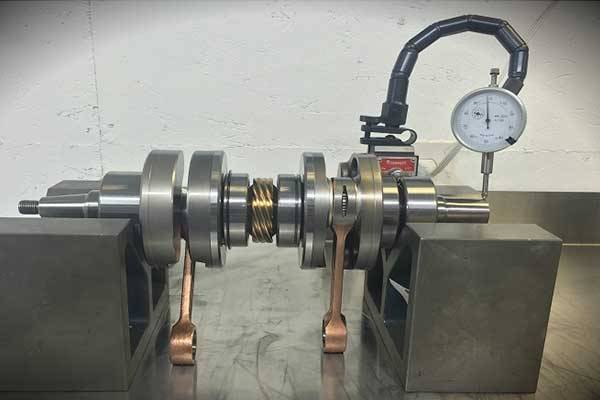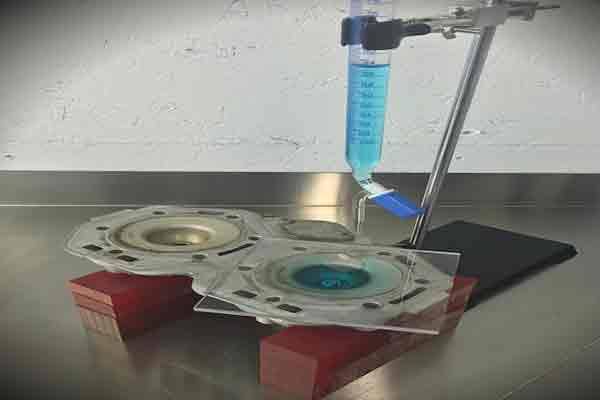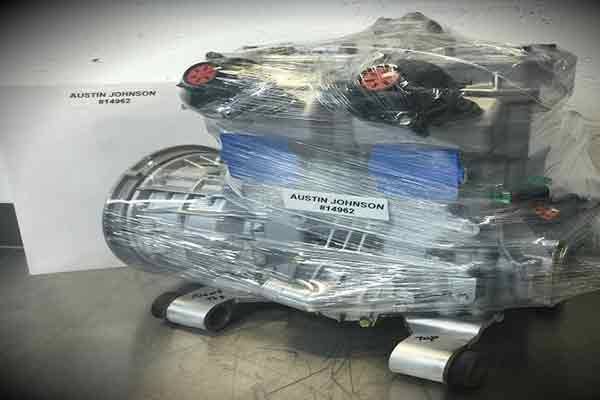 HOW TO HAVE US BUILD YOUR ENGINE:
Our engines are built to order and require you to properly crate and ship your COMPLETE engine (less electrical/reeds/etc). UPS will gladly ship it as it typically is only 80 lbs and their limit is 150#. Your engine is immediately serialized and torn down for cleaning, inspection, and gauging. If your cores pass gauging, we recondition your crankcases, oil pump (Note: the Etec electric oil pumps are not rebuildable and thus not included), cylinder head and some hardware. ALL dimensions are gauged and fitment is checked on all assemblies, this dimensioning is critical to our process and ensures the engine will perform as designed. The engines receive professionally remanufactured Nicasil-plated cylinders, new complete crankshaft that is indexed and trued CORRECTLY, Genuine MCB pistons are then installed (several types to choose from). Cylinder head is installed and quench is set per customer. Most engines are then given a complete leak-down test to further verify proper case and crank sealing. We use only OE-quality gaskets and seals, NEW OE oil-check valves and all new oil lines, the entire engine is then ceramic coated to better than new condition with excellent corrosion resistance. We even include a NEW OE thermostat (except Etec which don't have the failure prone head mounted BRP thermostats) and a set of proper NGK spark plugs! (Etec platinum spark plugs available for an additional 20.00)
Call our Engine Dept. today to discuss your engine build! (810) 395-7162
2019/20 PRO-SERIES MCB LONG BLOCK PRICING:
(all prices are plus shipping and extras)
600 HO - 1749.95
600 ETEC - 1899.95
600 NON-HO (Hypereutectic) - 1549.95
600 NON-HO (Dual ring/Forged) 1649.95
800R - 2095.95
800 ETEC - 2195.95
800 HO - 1749.95
MACH Z 1000 - 2495.95
POLARIS 800 - (Durability/forged MCB Piston) 2295.95
POLARIS 800 AXYS (2016-up) - 2595.95
POLARIS 600 CFI - 1899.95
ARCTIC CAT CFR800 2010-16 2059.95
This category is empty.